About six years ago, I was really sick. "Sick unto death," as the Scriptures say. I had lost tons of weight, was having chronic acid reflux in my chest (like being burned alive from the inside), and the doctors couldn't figure out what was wrong with me. I was in and out of the ER about nine times in a six month span, which is crazy (thank God we had poor person's insurance at the time). During this time, I was also working full time because my wife was going to school full-time and bills, unfortunately, don't stop coming just because you're ill.
It was during this period – early 2010 – that I found Retronauts. I can't remember which episode I started with, but it didn't take me long to download the backlog and work my way through. The entertaining and enlightening conversations between Jeremy Parish, Bob Mackey, Ray Barnholt, Scott Sharkey, among others really lifted my spirits during this dark period. When I listened to Retronauts, I didn't dwell on the mystery of my illness or consider the pain coursing through my body. My mind was able to decompress, if only for a couple hours at a time.
My story is not the only one of its kind. This retro gaming podcast helps thousands of people: truck drivers who spend hundreds of hours on the road each week; office workers bored by the drudgery of another day; sick folks, like me, stuck in a hospital bed or at home, depressed and frustrated. They tune in for the retro gaming banter, sure, but also because the podcast and the people on it make their day a little easier, a little better.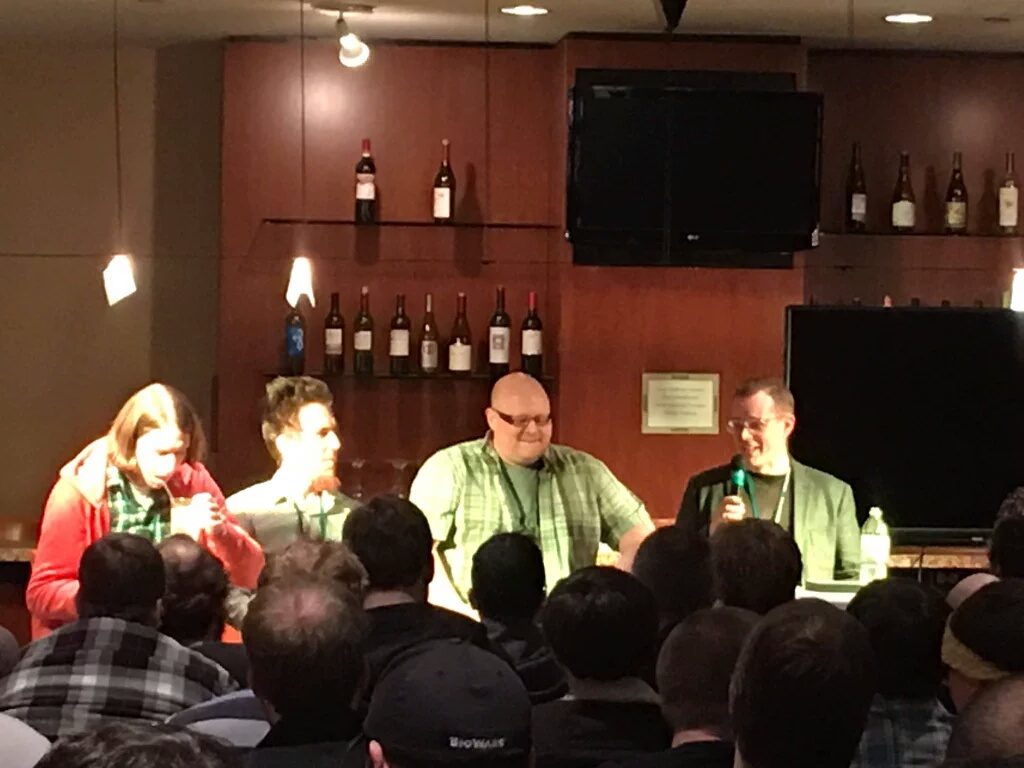 To actually be a guest on Retronauts, then – for a live panel about the Master System, no less – was a surreal experience that probably won't be topped for some time. Recording the panel and the supplemental material was a thrill, but I enjoyed the meet-and-greet afterwards the most. All of the people were warm and friendly, but beyond that, it was great to get a glimpse into the lives the podcast has touched. Thanks to the grace of God and the generosity of Jeremy and Bob, I was able to be a part of something much larger than myself. For that, I'm grateful.
Download the episode: Libsyn, Soundcloud