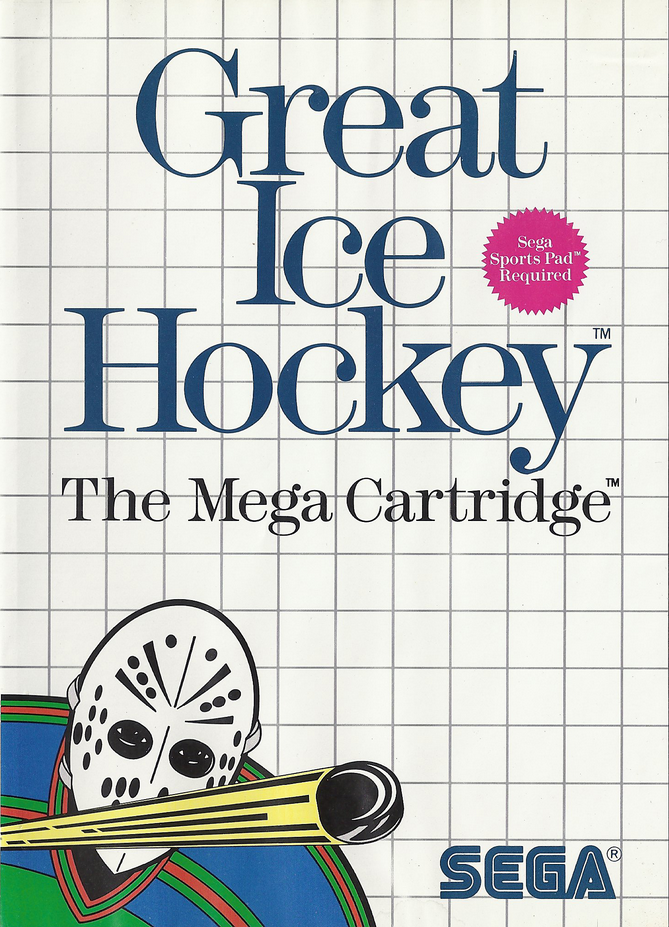 PLAYERS: 1-2 simultaneous
PUBLISHER/DEVELOPER: Sega
GENRE: Sports
RELEASE DATE: 12/86 (US), 1987 (JP)
And so we arrive at Great Ice Hockey, the first game I'm unable to play properly.
Sega's first and only attempt at hockey for the Master System requires their paddle peripheral, the Sega Sports Pad, to play. There is no getting around the need for the Pad. The standard controller moves the hockey players in fits and starts, and not in the direction you want them to go. What's a poor boy to do except save up money for the Sports Pad? The controller itself isn't that expensive, so I should get it here before too long. Lord knows you've waited patiently for seven months for a Great Ice Hockey review. A couple more weeks won't hurt ya.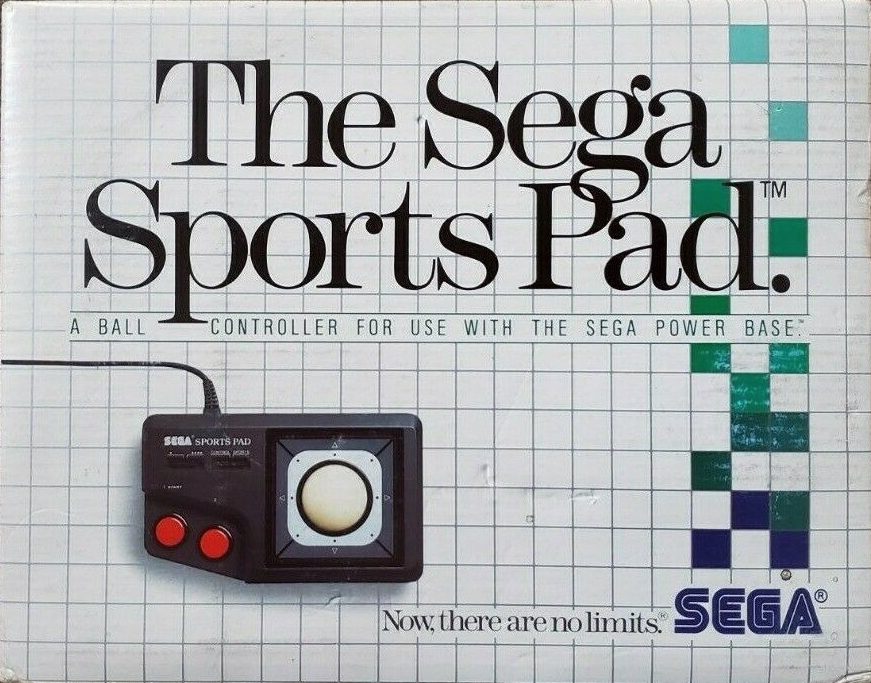 In the meantime, I want to address Sega's Sports Pad, a true monstrosity of design and a veritable offense to good taste. The Sports Pad replaces the standard controller's D-pad for a bulbous trackball directly in the middle of the controller. Whereas buttons 1 and 2 were once on the right hand side of the controller – like all good Christian controllers – now they're on the bottom left. Without having played or used the controller, I can only speculate that this sudden movement of tried-and-true button placement will feel strange and awkward. At least southpaws will be able to smack the crap out of the puck with ease. The trackball, in theory, should give you greater control over the hockey players, but according to the one and only review of the game I could find (courtesy of The Video Game Critic), it does the opposite. "The single most unresponsive track-ball ever produced!" he claims. I'll be the judge of that! Er, when I get one, of course.
I will not be surprised if playing Great Ice Hockey is as painful as a belly flop into a pool of ice. The Sega Sports Pad was so unsuccessful that it only saw support for three games. And why? For starters, the Pad was too damn expensive. SegaRetro doesn't have the dollar cost for the controller, but it does have the yen price point: 9,800 yen, which in today's money roughly translates to eighty-two dollars. And this sucker was released during the '80s, when the American economy was down and the Japanese economy was up, so there's a good chance it cost even more in America.
More importantly, there's a good chance that the trackball is as bad as the VG Critic says it is, and that's why I'm not looking forward to playing Great Ice Hockey. Then again, if I don't drop my hard-earned cash onto barely working peripherals in order to play games that suck, who will? This is the life I chose, friends. All for the name of completion.