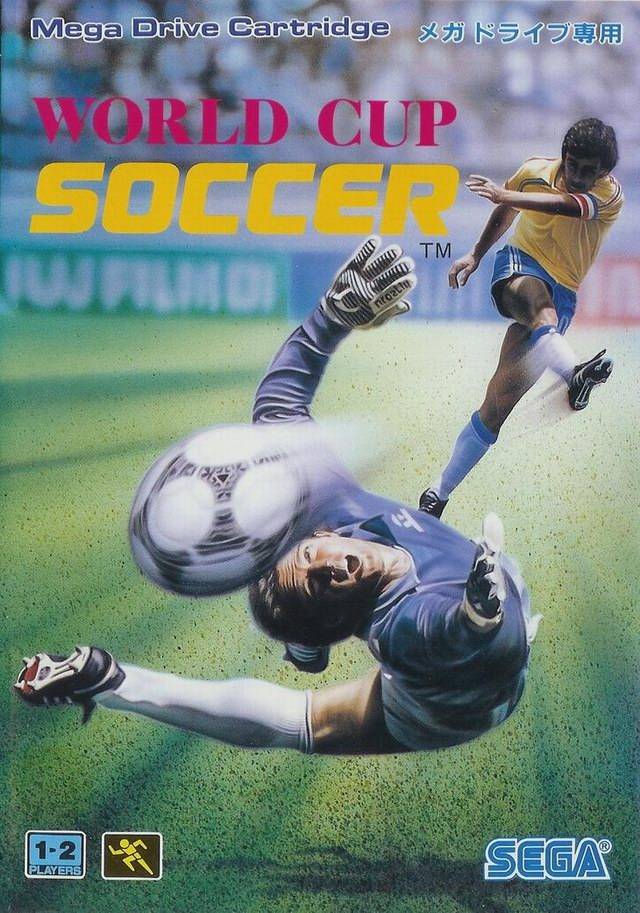 PLAYERS: 1-2
PUBLISHER/DEVELOPER: Sega
GENRE: Sports
RELEASE DATE: 07/29/89 – (JP), 1989 – (US); 1992 (Sega Classics), 12/90 – (EU)
And the sporting continues! World Cup Soccer (renamed World Championship Soccer for the U.S. and World Cup Italia '90 for Europe) is the Mega Drive's first football game, an energetic top-down soccer sim that accurately represents the sport in 16-bit form. Whether you're playing a test match to get a feel for the mechanics or a couple dozen matches for World Cup glory, World Cup Soccer has what it takes.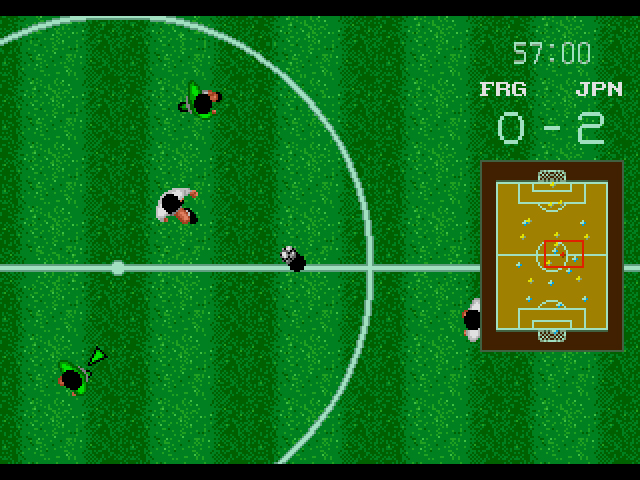 There are 24 national teams to choose from, including crowd favorites West Germany, Yugoslavia, and the USSR. Teams are rated from 1-5 (1 the lowest, 5 the highest) in the areas of Speed, Skill, Defense, and Keeper before an overall score is determined. Once you choose your nation, you select 11 players from a group of 16. Goalkeepers, Defenders, Midfielders, and Forwards are all rated 1-5 on their Speed, Kicking Strength, Tackling Strength and Accuracy. Pick accordingly and let the games begin. Out of the teams I picked (West Germany and Scotland, for the curious), I only noticed some slight speed and kicking strength differences. Those more versed in soccer than I will probably notice additional subtleties.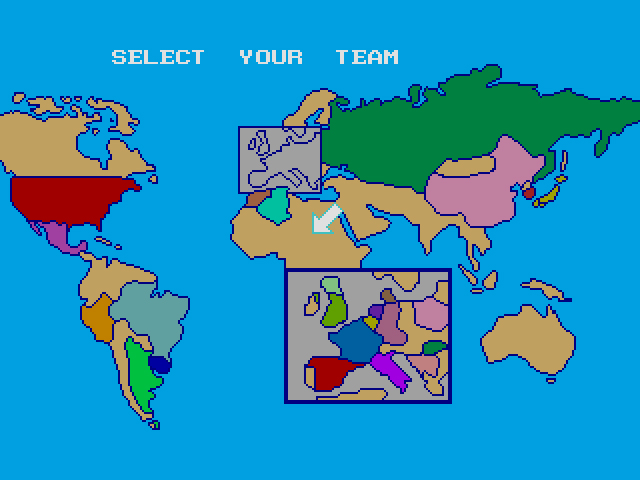 The player movements are sublime and mesh well with the game's overall speed. Even I, a soccer ignoramus, was able to dribble, kick, shoot and tackle with ease, and more importantly, without reading the instruction manual. Sure, it helps that World Cup Soccer only has three buttons, but if Sega really wanted to jumble the controls, they could have (see: so many NES sports games). And while I've always thought of soccer as something of a slow sport compared to basketball or football, World Cup Soccer's fast pace challenged my beliefs. The speed kept me engaged, but wasn't so quick that I felt overwhelmed.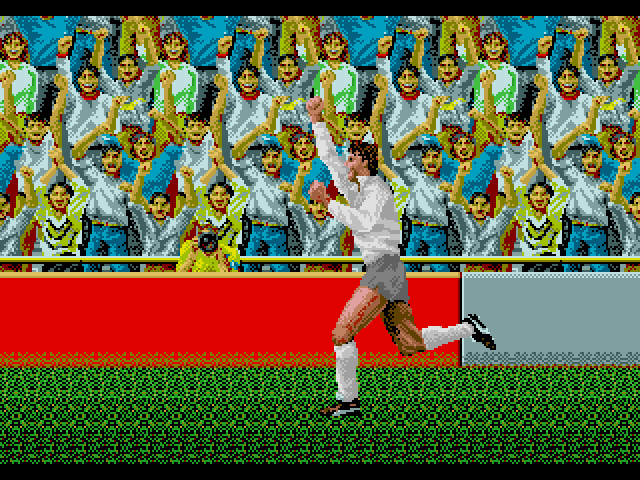 The top-down viewpoint might be a point of contention for some, but I never had trouble keeping track of the action. You'll rarely lose sight of the player you're controlling, thanks to a cursor that automatically bounces to whichever player is closest to the ball. The transitions are seamless and keep you focused on the game at hand.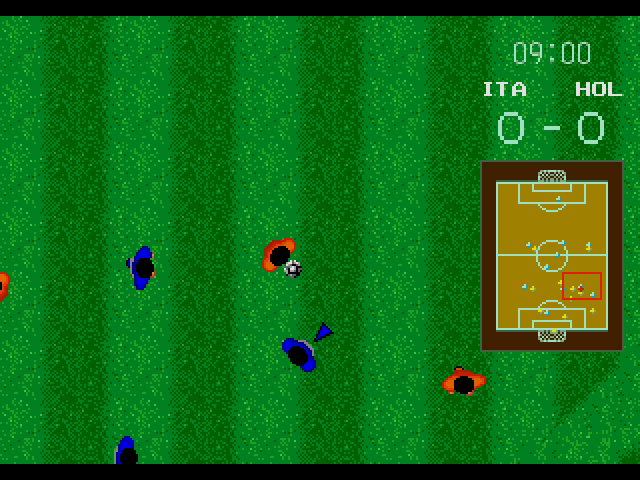 For the European release, a joint venture between Sega, Spanish firm Olivetti, and Virgin Mastertronic allowed them to secure the FIFA license for the 1990 World Cup. World Cup Soccer was renamed World Cup Italia '90, but outside of the name and a spunkier title screen, the game looks and plays the same.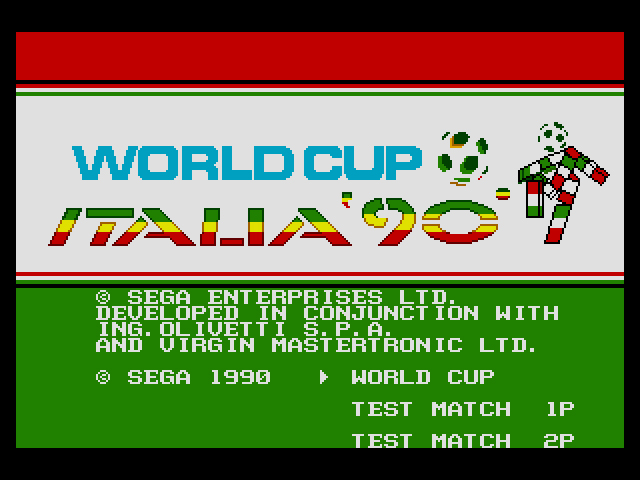 Like the best sports games, World Cup Soccer is perfect for both football junkies and those who don't care about goooooals. If you want to get lost in elimination matches and tournaments, you have the power (though the inability to save your progress in the World Cup is disheartening). If all you know about soccer is that you kick a ball, you don't need to know what a midfielder does or whether Scotland's McManus is better than Seamus at tackling to enjoy the rich ball-kicking within. World Cup Soccer plays to both sides and scores.
B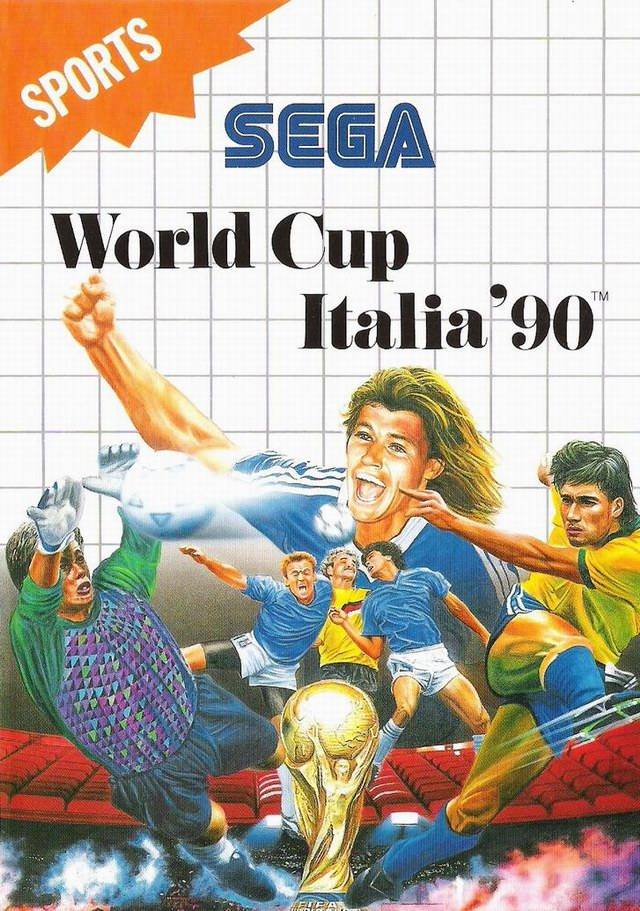 PLAYERS: 1-2
PUBLISHER/DEVELOPER: Sega
GENRE: Sports
RELEASE DATE: 12/1990 – (EU)
World Cup Italia '90 for the Master System is not a lesser port, despite being on an older system. In addition to the Test Match and World Cup Options, a Penalty Kick mode has been added for some reason. The number of players has been reduced from 11 to 8 per team on the field (due to technical limitations, no doubt), but you can choose from seven additional teams (go Czechoslovakia!) and the soccer is, surprisingly, just as fast as the Mega Drive version. Passing, kicking, and shooting are just as intuitive, despite the Master System controller's two buttons compared to the Mega Drive's three. The top-down viewpoint is intact, but it's been graciously scaled back to give you a wider view of the field. Also, the adorable 8-bit sprites and whimsical music add some lighthearted flavor to the otherwise serious soccer matches.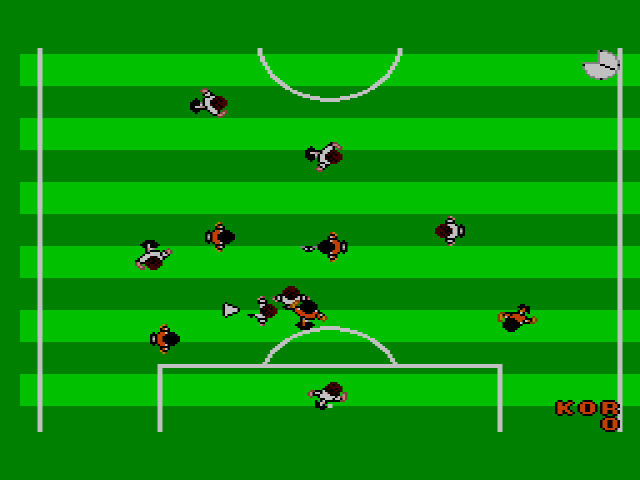 Dare I write it? The Master System port is the better of the two. The Mega Drive version's selling point – better graphics, chunkier music – doesn't compare to the Master System version's winning personality. Shame that World Cup Italia '90 only released in Europe. The U.S. could have used a better soccer game – or a better game, period – for the Master System during that time.
B+