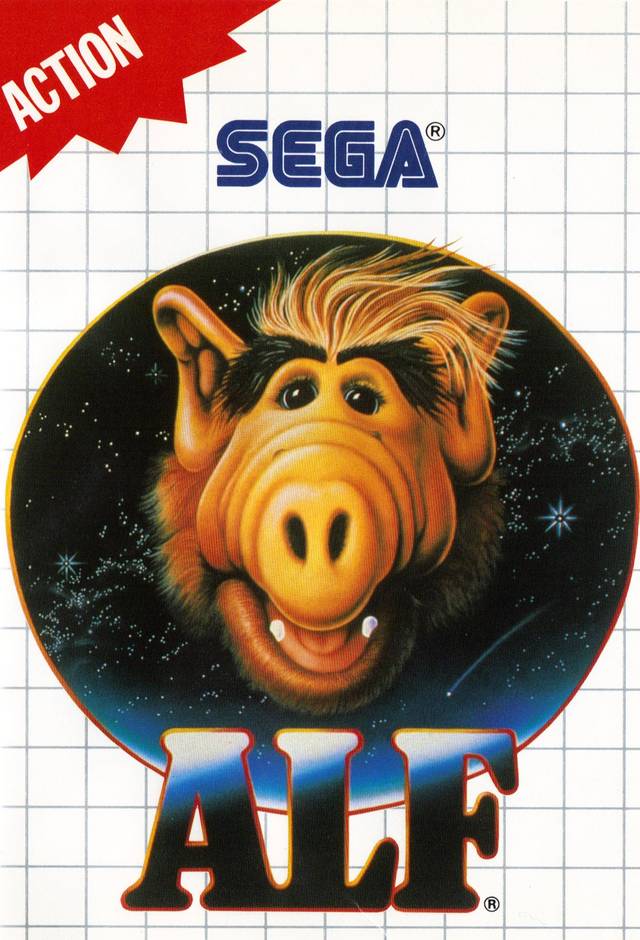 PLAYERS: 1
PUBLISHER: Sega
DEVELOPER: Nexa
GENRE: Adventure
RELEASE DATE: 1989 – (US)
Every child of the 80s remembers "ALF," the TV show starring a brown, long-schnozzed Muppet from space. No other primetime show starred a Muppet in 1986, so naturally "ALF" was a hit with families and Muppet lovers everywhere. The show is very much of its time – laugh tracks, cheesy jokes, suburban family with no real problems – but it also maintains a certain innocence missing from the darker, cruder fare of today.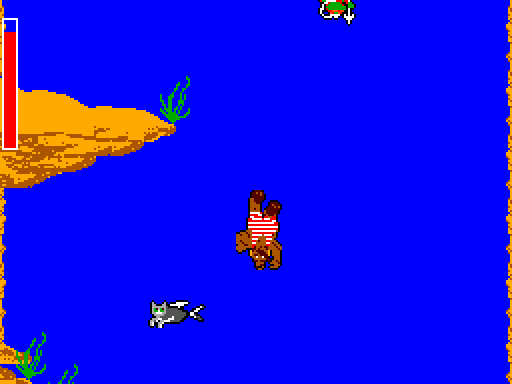 Somewhere in the middle of "ALF"'s four-season run, Sega of America and developers Nexa pooped out a Master System game based on the show. The end result was a sloppy adventure title, rightfully dubbed one of the worst Master System games ever made. The controls are terrible, there's little to no sense of direction, almost everything can kill you, ALF's sprite takes up half the screen and he can only get hit once before he dies. Enemies include zoot suit perverts, bats that don't stop regenerating, rats that can't be killed. ALF has a salami stick for a weapon, but otherwise has no ability to defend himself. More than any other Master System game thus far, ALF is a rotten cat sandwich.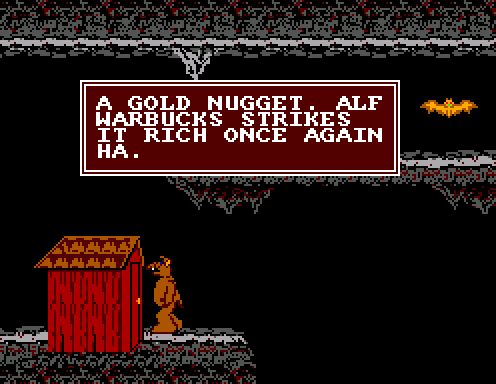 The game's story mirrors the plot of the TV show: ALF crash lands his space ride on top of the Tanner family house and has to find the right parts to fix it. In order to get the parts, ALF leads you through rabbit trails of nonsensical item collection and meaningless exploration. Thank God there aren't many environments to explore. The Tanner House (ALF's surrogate human family), a cave underneath the house, a busy street complete with two stores where you'll need to buy items and that's it (there's also an underwater area and space area, but those are more action-oriented).
Eventually, you'll run into the items you need to get by accident; none of the items appear different or stand out from the background. Collect a cat to chase the mouse out of the basement. Get the salami stick from the cave to fend off the bats in the cave. Get the money found in a hut in the cave to buy a swimsuit… and it goes on like this. You interact with your environment by pressing button II, but if you don't know what you're supposed to collect, you'll be mashing buttons everywhere in hopes that ALF finds something useful.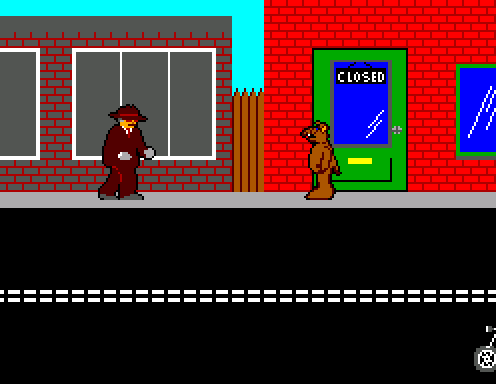 Even the best of adventure games are prone to make players wander around in search of items that seem ludicrous, but are actually important. But the best of adventure games does not include ALF. Indeed, "wandering around" is ALF's main problem. The character controls like a sack of rocks. He doesn't jump forward with a simple intuitive button press, you have to force him to jump. This gets especially worrisome in the caves. ALF's sprite is almost too big for the small spaces the developers ask you to push him through; precise jumps are out of the question. And if you get the hang of jumping, there's still ALF's weaknesses to contend with. Scratch that: ALF himself is one giant weakness. One hit and he's dead, and the hit radius that surrounds him is surprisingly large. Enemies don't have to touch you, they just have to come close enough and ALF will die and float off to heaven. Good riddance.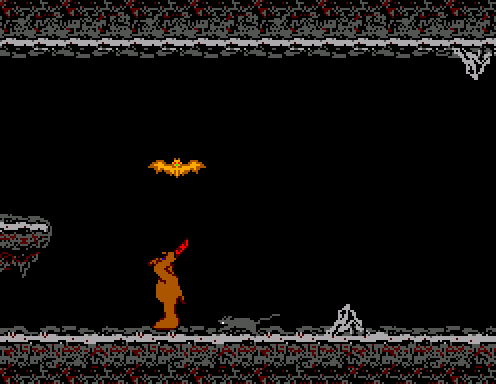 ALF's lead programmer, Kevin Seghetti, openly admitted that the game was awful in the SMSPower forums. While he takes full responsibility for the controls and playability (at one point, saying that he can't believe how difficult the game is to control), he does admit that he was inexperienced. ALF was also rushed to fulfill deadlines (according to SegaRetro), which explains why it looks, plays, and sounds like it was made in five minutes. Mix lack of time with lack of experience and questionable source material, and you have ALF, a predestined piece of space trash.
F