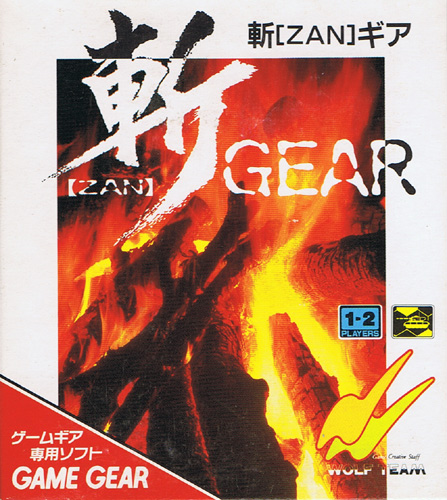 PLAYERS: 1-2 (Gear-to-Gear cable required? Probably)
PUBLISHER/DEVELOPER: Wolf Team
GENRE: Strategy
RELEASE DATE: 10/27/90 – (JP)
The next time any Game Gear enthusiast looks up Zan Gear on Google, I fully expect this article to be among the top entries. Not that this is the definitive resource on the game – far from it! – but because there's almost no information about Zan Gear anywhere on the internet. Sega Retro has the release date and the genre, but nothing else. Ditto GameFAQs. The only helpful information I came across was a little synopsis of the Zan strategy series on Giant Bomb, and a crude Japanese web page that gives very basic information. The latter was provided to me by Hardcore Gaming 101's Kurt Kalata. If not for his expert sleuthing skills, I would just be making stuff up as I go along. Fake review! Sad!
Zan Gear is part of the Zan series, a Sengoku-era strategy franchise that began in 1989 on the SharpX68 computer. According to Giant Bomb, "the player controls one of many daimyo attempting to hold onto their own territory while conquering those belonging to others."
The Game Gear entry is considered a simplified version of the main franchise, and is the only portable game in the series. None of the Zan games were ported to the West, and I couldn't find any fan translations for any of them. If you're interested in diving into war with daimyos, you'll have to buckle down and learn Japanese.
In Zan Gear, there are two armies – the East Army in Tokugawa Sekigahara and the West Army in Ishida – vying for control of the provided territory. You always play as the blue army (not sure if that's the East or the West), and you're pitted against the red army. The green army is neutral and can be persuaded to join either side, though I couldn't figure out how to win them over to my army. When you've gathered up enough troops, you attack the various enemy castles littered across the map. Succeed and gain more territory. Lose and try again.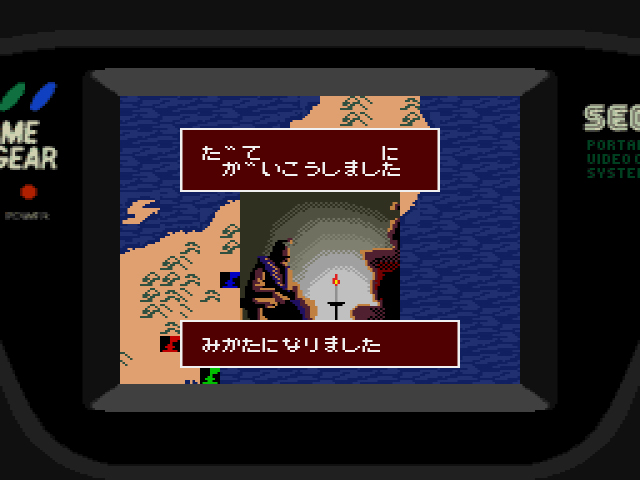 Zan Gear's strategy gameplay does seem simple compared to, say, Super Daisenryaku. You're only given four options to choose from per turn, and while some of these do lead to submenus, even these menus are only one or two-word selections. That said, I still did not recognize most of the kanji employed in the game. I could move forward, but I never knew what I was doing.
This brings me to an inconvenient truth. I really need to step up my Japanese comprehension game, and the sooner the better. I know it will probably be years before I hit the Saturn and Dreamcast and get buried under a sea of simulations and visual novels. Still. If I start now, I'll be prepared. And maybe I'll be able to make more sense out of simpler games like Zan Gear along the way.
Do you like simplified strategy games? Can you read Japanese? Play Zan Gear.
For the rest of us, there's always Koei.