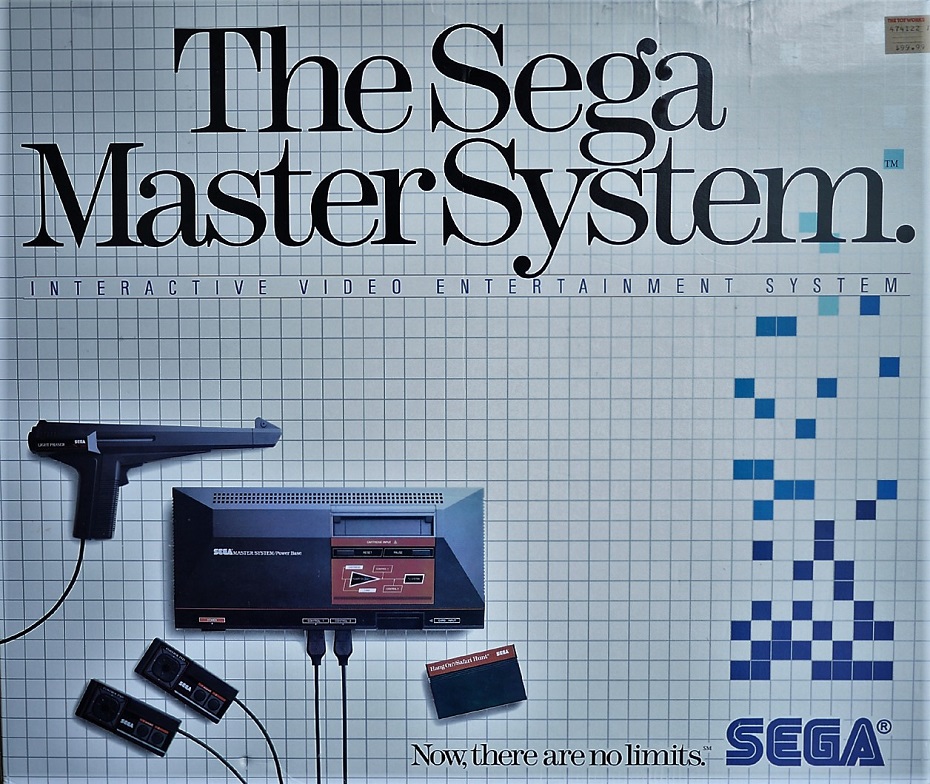 PLAYERS: 1
PUBLISHER/DEVELOPER: Sega
GENRE: Puzzle/Maze
RELEASE DATE: 06/1986 – (US), 09/1987 – (EU), 10/1987 – (JP)
Snail Maze is an oddity in the Master System game lineup, in that, it never had a full-fledged cartridge or card release. In fact, the only way you can play it (short of downloading it illegally, you monster), is by acquiring an original Master System. Snail Maze was placed into the BIOS of every original Master System console – sorry, Master System II fans, no Snail Maze for you. To access it, start the console without a game inserted, hold 'Up,' and buttons '1' and '2' simultaneously to make the game appear. This was undoubtedly good news for Sega fans who bought the base system because they didn't have the money to buy the "Master System" pack, which came with a game included. But what about us rich kids? If you're sittin' on Choplifter, Fantasy Zone, and Wonder Boy, does Snail Maze even warrant your attention?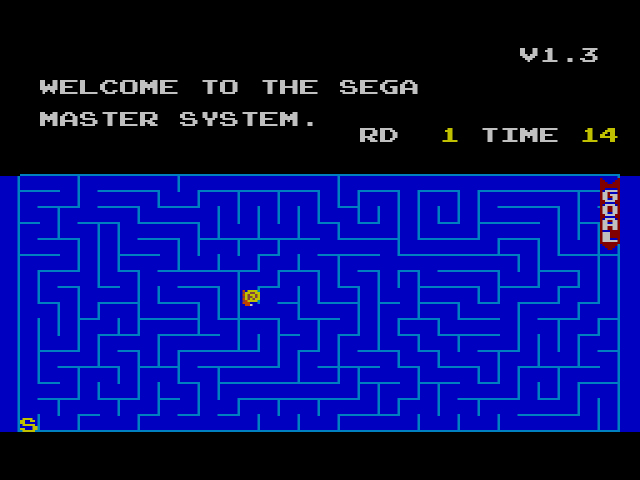 As a freebie, Snail Maze works. It's a diversion, something you would have played on your Nokia phone back in 2004. Much like "Snakes on a Plane," the title says it all: you guide a snail through a series of mazes until you reach the end. These are adult mazes too, raw, unforgiving, hard-to-see-if-you-have-poor-vision mazes; no children's menu place mats here.
A sixty-second time limit begins in level 1, and it counts down quickly, which means you don't have time to head down the wrong direction. One or two incorrect turns and you won't make it to the goal. If you do make it to the goal, your time limit is refilled based upon how much time you have left at the end of the stage. And so it goes throughout the game. The quicker you reach the goal, the better for your time in the long run. Supposedly, there's twelve stages in Snail Maze, but I'll be darned if I made it past level 4. It's certainly doable to make it farther than I did, but only if you memorize the mazes. You can't pause during the game, so memorization is acquired through repetitious snail-mazing, not cheating.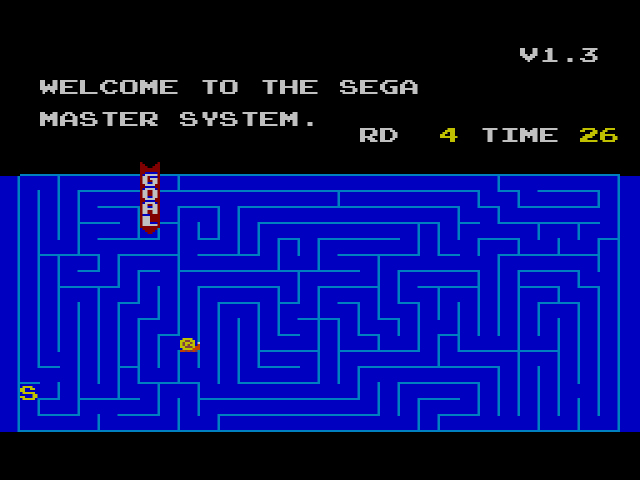 Snail Maze probably wouldn't be remembered now if the game hadn't been built into the Master System itself – one of the first of its kind, certainly on home consoles (personal computers may have been a different story). For that, Sega was a pioneer, predating by almost two decades the concept of playing games on a console via hard drive. And just like free-to-play games lure in people who can't resist getting something for nothing, Sega rightly assumed that people would play anything, as long as it's free (make no mistake, though – free-to-play is the gaming equivalent of a satanic contract). I mean, would you have touched Snail Maze if Sega was asking forty bucks for it? But it came with your system, so why not? Who would have thought a simple game about guiding a snail through a maze would have predated trends now seen everywhere in the game industry? Sega, you slimy trailblazers, you've done it again!
Snail Maze, the idea: B+
Snail Maze, the game: C-