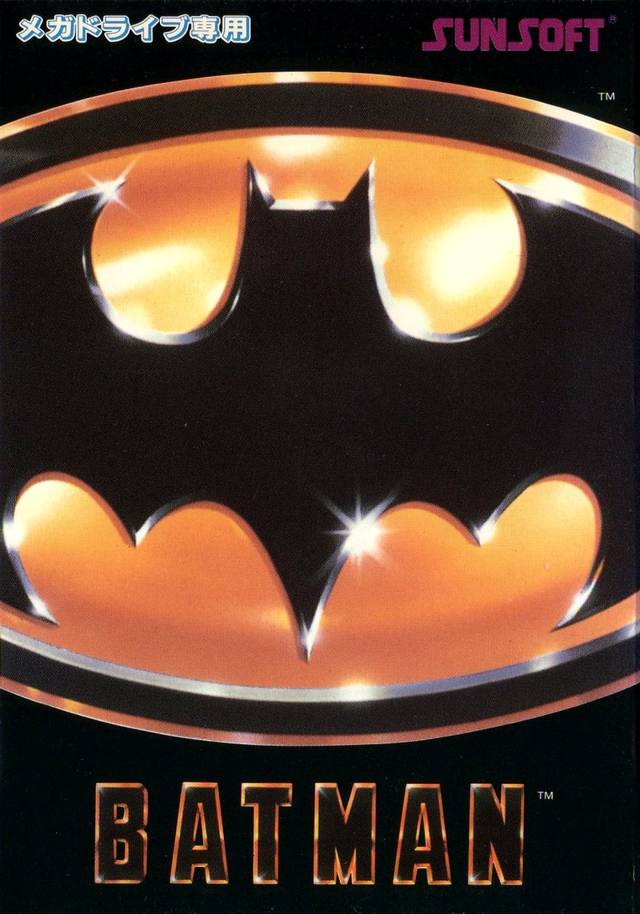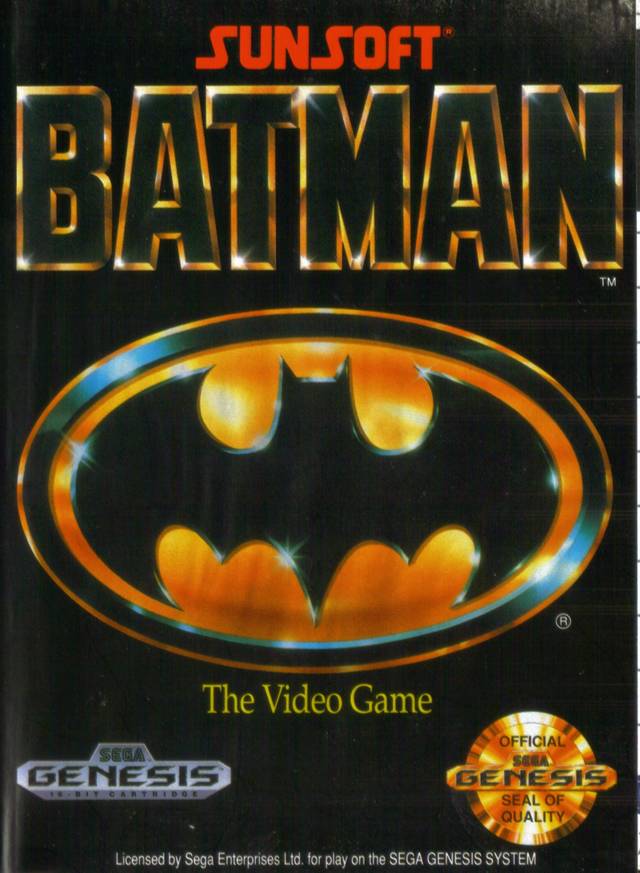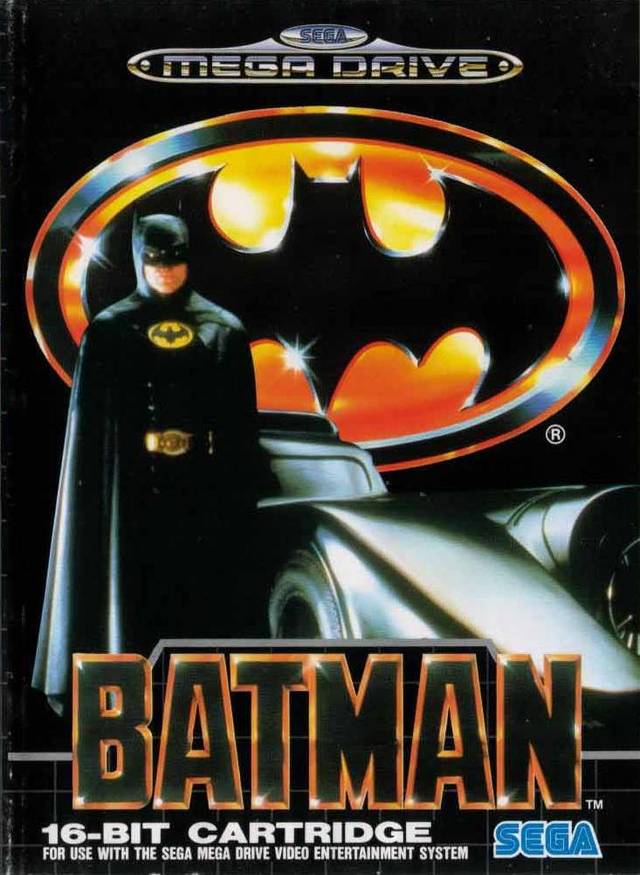 PLAYERS: 1
PUBLISHER: Sunsoft (Sega – EU)
DEVELOPER: Sunsoft
GENRE: Beat-em-up, with shoot-em-up sections
RELEASE DATE: 07/27/90 – (JP), 06/91 – (US), 07/92 – (EU)
Sunsoft knew they struck gold when they acquired the Batman license. The company took complete advantage of it and developed four different games based on the 1989 Tim Burton film – for the NES, Game Boy, Genesis, and PC Engine respectively. The NES and Game Boy versions were developed and released first in early 1990, followed shortly after by the Genesis and PC Engine.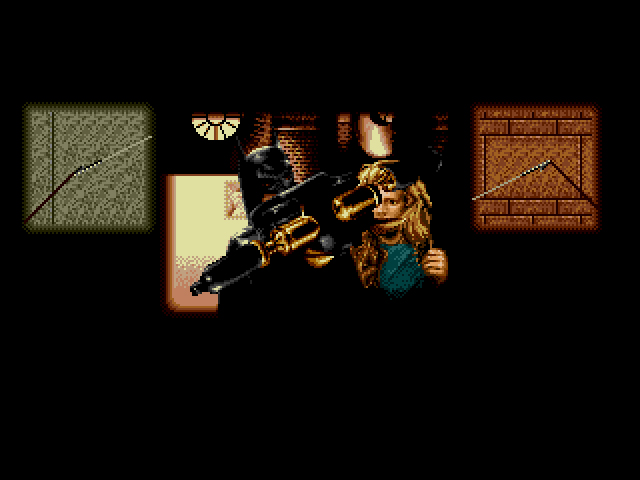 Batman's presence on the Genesis should have been a huge win for the then-underdog console. Sega's typical licensed games were limited to greasy Stallone vehicles and the occasional anime title, system sellers none. Ghostbusters was a solid effort in bringing more attention to the Genesis, but Batman was based on one of the highest grossing films of all time. The game was poised to be a system seller, regardless of its quality.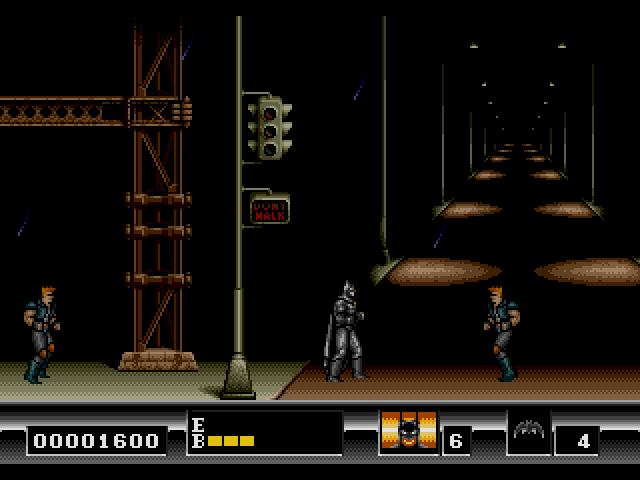 Unfortunately, Batman showed up too late to make much of an impact. In June 1991 – two years after the film hit theaters – the game was finally released in the States. How did this happen? Why did Sunsoft wait so long to release one of the Genesis' most anticipated games?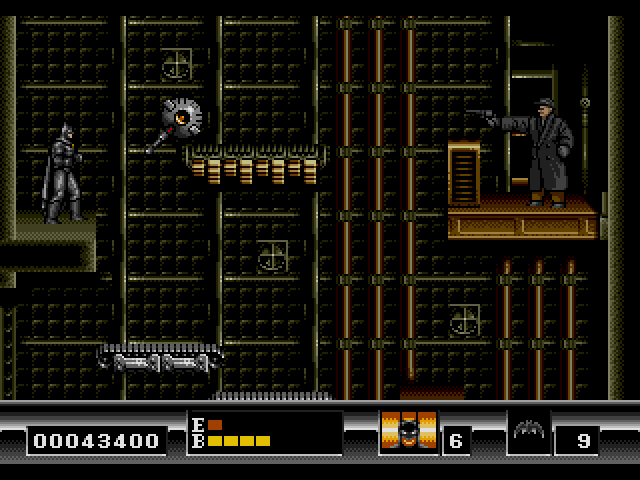 When the NES game shipped in early 1990, Nintendo's two-year exclusivity clause was still in effect. This meant that Sunsoft wouldn't be able to release Batman for the Genesis until early 1992, despite the Genesis game being completely different from the NES version. Its inability to come to American shores made gamers desire it all the more. Many desperate Genesis owners imported the Mega Drive version to satiate their Bat-lust, only for Nintendo to lift the exclusivity clause in late 1990/early 1991. Six months later, Batman finally flew its way to the Genesis.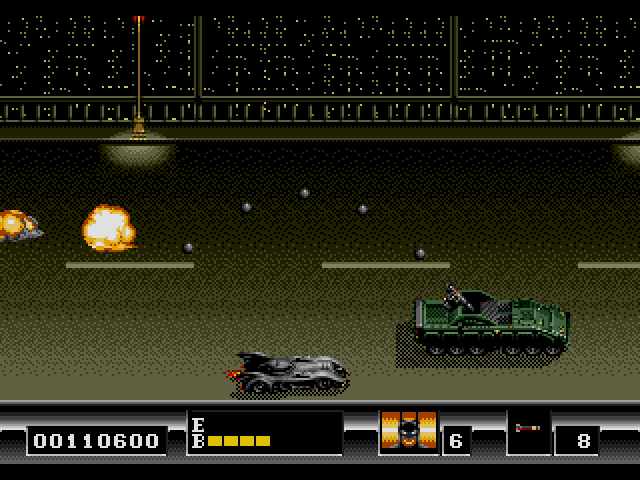 If all you've played is the NES version, you might be surprised to find that Batman on the Genesis focuses more on brawling and less on platforming. The Dark Knight feels weightier than his more acrobatic 8-bit counterpart; no wall jumps here. He's also equipped with everything he'll need at the start of the game. In addition to a punch and sweeping kick (neither of which hit as hard as they should), Batman has a limited supply of Batarangs and a grappling hook which lifts him up to higher platforms. His one special move is an awkward aerial somersault that looks goofy, but is effective for avoiding boss lunges.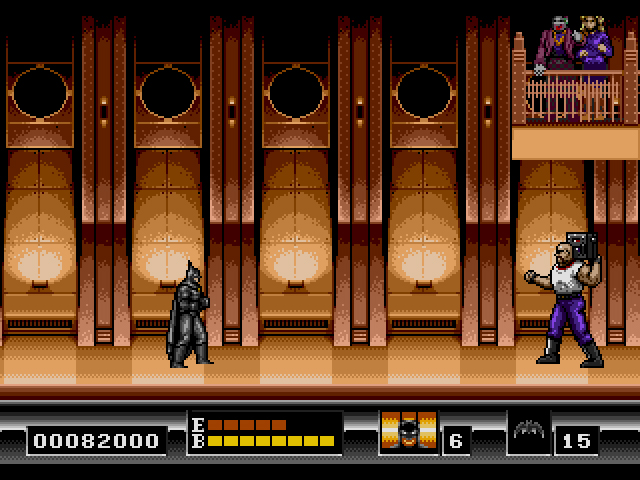 For some unknown reason, Batman begins the game with only half of his life bar filled. If you find a Heart icon, it will replenish Batman's life bar in full. Once he dies and reappears, however, his life shoots back down to four bars. This is the only game I've ever seen where your character begins each life with half health. I'm not sure whether this was to make the game more difficult or to imply that Batman's body is always slightly bruised from fighting the darkness every night. Either way, it's a perplexing and stupid decision.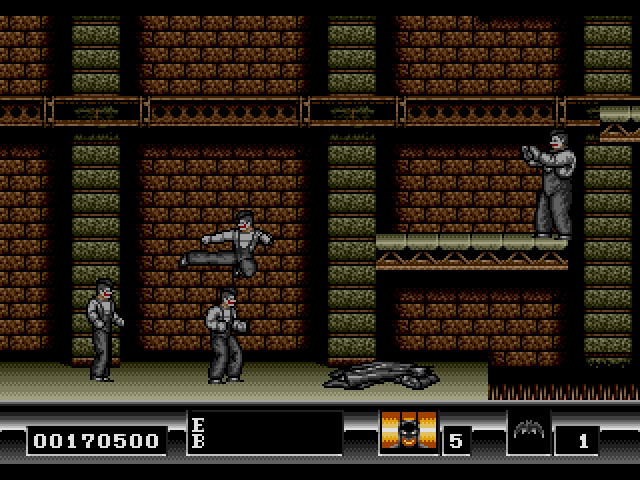 The game's six stages are all taken directly from the film. In "Gotham City Streets," Batman is surrounded by claustrophobic alleys and thugs out for Bat-blood. "The Axis Chemical Plant" introduces exploding pipe walkways, rocket-launching goons, and Jack Napier, who only takes one punch to fall into a vat of acid. "Flugelheim Museum" is not soundtracked by Prince's "Partyman," but it does feature fine art and you do fight Lawrence, the bald party maniac from the film. "Gotham City Streets Redux" is the first shooting section where you control the Batmobile through all-out street warfare. "In the Sky Over Gotham City" has you piloting the Batwing to rid Gotham of Joker's poisonous balloons and dangerous helicopters. Finally, in "Gotham Cathedral," you climb your way up over loose cobblestone and dynamite-throwing henchmen to take out Joker's loony buns once and for all.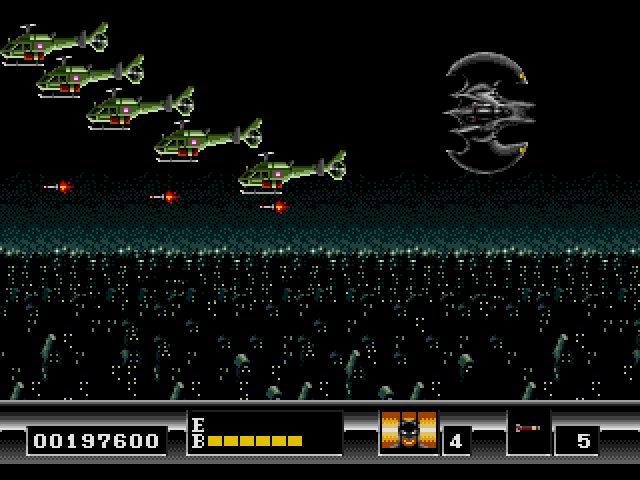 The beat-em-up was never a "deep" genre, but it's still surprising how vanilla Batman feels, especially when compared to the propulsive NES game. Thugs emerge from the right or left, Batman punches them, and then moves forward. Nothing more, nothing less. Boss battles involve little to no technique, especially if you have a lot of batarangs (I killed at least three bosses with Batarangs). In certain areas like the Cathedral, Batman has to somersault from platform to platform and use his grappling hook to avoid stone dragons that breathe fire. Otherwise, Batman's beat-em-up stages are too repetitive and shallow.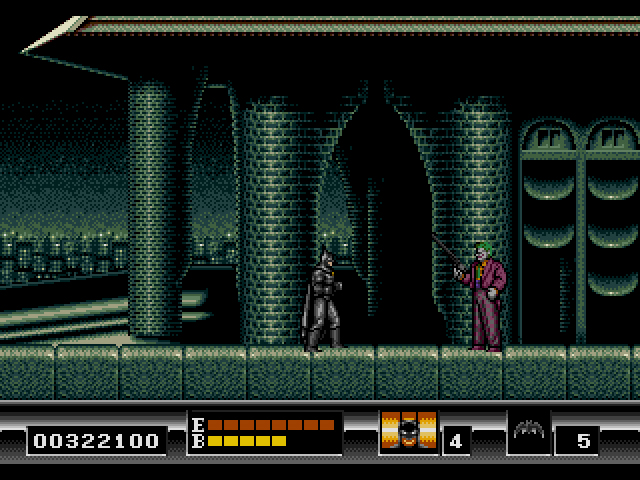 The shooting stages break up the monotony, at least at first. Both the Batmobile and the Batwing look and control fantastic, and it's nice to drive/soar majestically through the Gotham City streets/skies after plodding along slowly as Batman. But once you blast your fiftieth armored tank and shoot down Joker's entire purple-and-green helicopter brigade, you might wonder why the levels haven't ended. What initially seems like a respite from punching countless thugs are actually endurance runs, designed to weed out lesser Batman fans from finishing the game.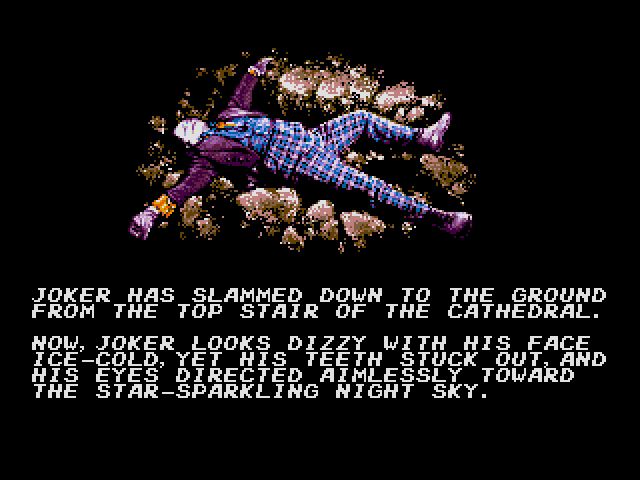 Worse than Batman's poor timing is how the game failed to live up to the hype. For months prior to its release, fans pored over detailed screenshots that put the NES version to shame. Batman was back in his black suit (as opposed to the questionable purple number he wore in the NES version), and the level design matched the film's sweeping Gothic architecture. It's only the gorgeous sprites, lovingly rendered backdrops, and an overall faithfulness to the film that save Batman from being a complete flop. Without the inspired art direction, the game's tedious brawling and exhausting shooting portions sink it into the depths of licensed game mediocrity.
C+